Level: Oval Side #4 (BETA)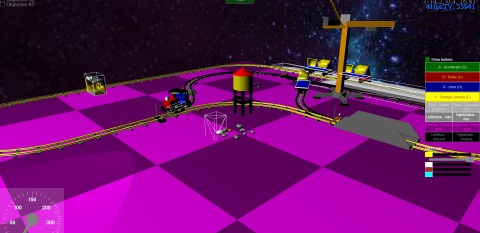 Learn to convert gravel stone to construction sand. Raw rock material can be transported best in tipping cup wagon cars. To extract value out of rock, the rocks need to be crushed into smaller pieces or even into (regular or construction) sand. Rocks that have fallen on the track may pose of challenge and block your route. So this level is all about rocks, gravel and sand.
Statistics
Statistics are shown for your current browser and device, and will be reset when you clear your browser cache. To store your progress of completing levels permanently and across devices, you'll need to login to your player profile.
| Statistic | Value |
| --- | --- |
| Your Current Browser High Score: | |
| Your Current Browser Fastest Time: | |