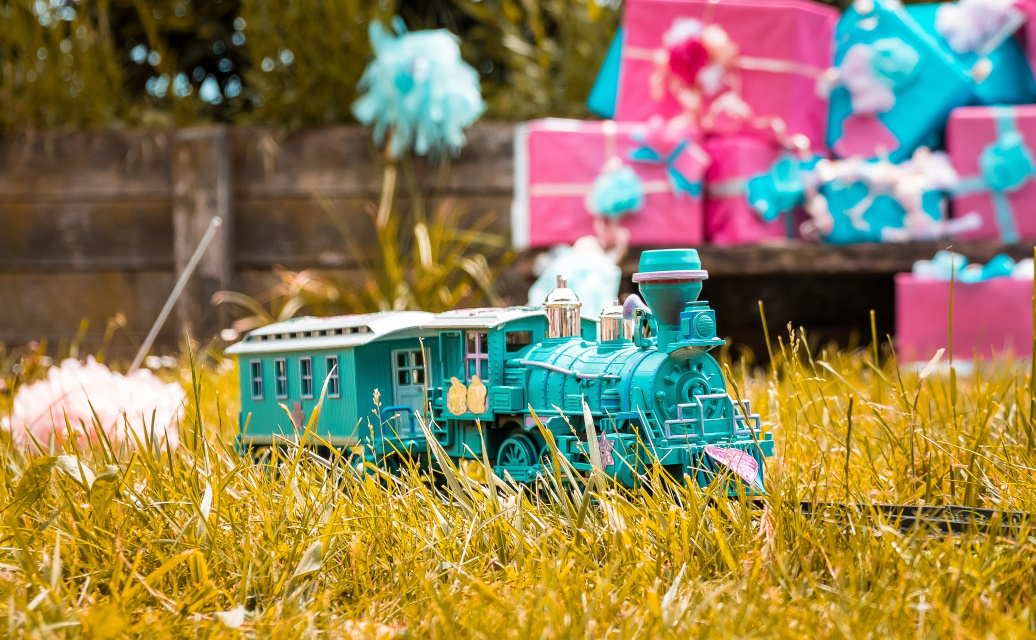 Welcome to the official instruction manual for the GeekTrains™ game. On this page you will find the information to get started with playing.
Background
In this section you will learn more about the background behind the GeekTrains™ web game. If you want to understand more about why this game, and how the game came to be, this is the section to read.
Why GeekTrains™?
GeekTrains™ is an instant web game designed and programmed by independent game developer Quintus Hegie from The Netherlands. In his day to day work, Quintus works a lot with innovative (web) technology, advanced data analytics and artificial intelligence (AI). In his spare time, he is a railfan with an interest in large scale model trains and likes to visit outdoor miniature railroads (park railways). The GeekTrains™ combines these two topics of interest and expertise, into a fun and fast-paced train themed web game.
The game is setup to be educational, as well as entertaining and innovative. And the fun of playing GeekTrains™ can be easily shared with others (for example in co-operative, counter-operative or beat-the-highscore mode). Enhancing the experience for the real enthousiast, even custom peripherial devices such as train cab controllers and special designed gamepads can be used to play the game.
If you like the game then you can show your support by playing it, liking it on Social Media channels (such as Facebook) and inviting others to play it as well. Of course you can also send a message to Quintus Hegie, the author, and share your appreciation.
Real World Analogy
The GeekTrains™ game theme is based on a real world analogy with big scale model toy trains and miniature railroads. The following characteristics from the real world you will find back in the game experience as a player of GeekTrains™:
Large scale model trains

Sometimes referred to as G-scale model railroading, garden trains, or big toy trains. The common property of this model train segment is that the sets are quite big (scale 1:22 and bigger).

To compare, the most standard and common H0-scale of model trains has 16,5mm gauge, while G-scale starts at 44.45mm gauge. Hence, as the scale is 3× larger than the typical scale for model train enthousiasts, you will find the trains only in environments with large space (e.g. a garden, a museum, a garage).

Mostly outdoor environment

These trains can typically run in your backyard, garden or any other outdoor place without problem. So they are made to withstand outdoor environment hazards, like snow, wind, rain and moisture and plant debris. Real grass, plants, trees, rocks, dirt, water - that is where these trains want to see there tracks run by and through.

Some gauges and scales (for example 3.5", 5" and 7.25" inch even allow persons to sit and ride on the rolling stock. These miniature railways you can sometimes visit, as they are mostly build in or near public parcs, theme parcs and museums. They are a great attraction for young families with toddlers. But also railfans with a background or interest in (life steam) engineering and doing voluntary work.

Child's toy train play immagination

But compared to the regular train simulator games, GeekTrains™ has more focus on child's toy train play immagination.

Railroad simulators typically try to give the player the most true experience simulating the operation of a real train. The experience of such a train simulator game is optimal if all details of the trains, the scenery and locations and the rolling stock operation are as close to realistic as possible. Playing can be quite relaxing, as real trains tend to go slowly and smoothly, the track route is quite predictable.

However, GeekTrains™ starts from the perspective of a child's (and perhaps also some adult's) playful immagination. The details of the rolling stock are less important than the possibility to create an imaginative world with trains. Therefore, you will find more action and fantasy in GeekTrains™: fast moving Locomotives, rapidly switching turnouts, rolling stock equiped with toy guns, pet animals suddenly blocking track, train collissions and crashes.
There are some inspirational books available that cover the real world analogy of this game.