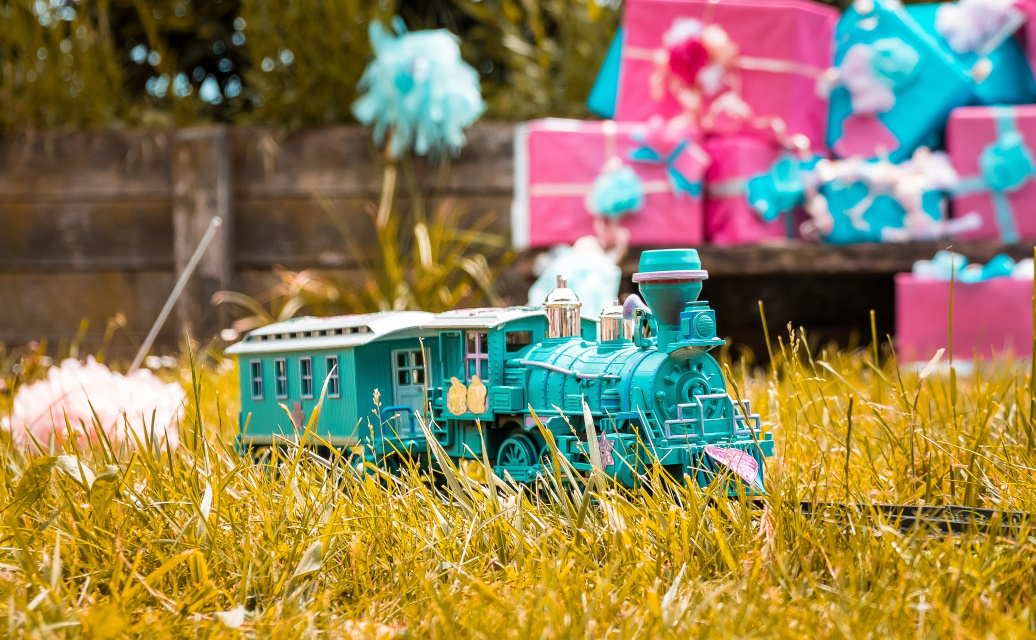 Welcome to the official instruction manual for the GeekTrains™ game. On this page you will find the information to get started with playing.
In the GeekTrains™ game there are several ways to keep track of your score and progress:
Score Points
Score Points are tracked per Level. Score Points measure how well you have completed a certain Level. You will receive Score Points for correctly executing tasks in the Levels. You cannot lose Scored Points (but you can lose Money!). You can try to beat your previous High Score for a Level.
Level Objectives
Score Points by completing Level Objectives:
Complete a Level Objective (+100 points)
Time Left
Score Points by completing Timed Levels quickly:
15 Seconds or Less Left (0 points)
15-30 Seconds Left (+25 points)
30-60 Seconds Left (+50 points)
1 to 2 Minutes Left (+125 points)
More than 2 Minutes Left (+300 points)
Transfers & Transports
Score Points for transferring Passengers and transporting Goods:
Transfer a Passenger Figure to their target destination Passenger Train Station (point reward depends on travel class, travel time and experienced trip comfort)
Transport Goods to their target collection destination (point reward based on type and volume of Good)
Collectables
Find Collectables for extra points and other goodies:
Coins (+10 points)
Diamonds (+25 points)
Marbles (+1 points)
Rings (+5 points)
Crates (a random powerup/bonus: repair, money, fuel, ammo) - may be dropped from air by a parachute
When you've collected ten thousand (10,000) points, you get a free extra life:
Immediately ¤1,000 will be added to your current Earned Money Balance.
After "Game Over" you will restart with ¤100 higher Earned Money Balance.
Earn & Spent Money
As a Player you can Earn and Spent Money. Earned Money measures how well you are playing the GeekTrains™ game overall. You will Earn Money for correctly executing tasks in the Levels. You will Lose Money for violating railway rules in the Levels (like violating a red Signal). You can Spent Money on Upgrading your Locomotives and buying Emergency Fuel such. When your Money Balance gets below ¤0 (gets negative), you lose the game ("Game Over") and you need to start over from the 1st Level. You can store your Earned Money in your Player Account, so that you can continue your gameplay another time without losing your Earned Money.
Rewards
These events earn you money:
Transfer Passengers
Transport Goods
Complete a Level (+¤100)
Penalties
These events cost you money:
Tank Fuel (for Locomotive Engine or Tank Wagon) - price per volume unit based on Fuel Type
Repair Vehicle (for Locomotive Engine or Wagon) - price per hit point based on Repair Type
Violate Red Signal
Violate Speed Limit
Destroy Vehicle (for Locomotive Engine or Wagon)
Traffic Accident (colision with Vehicle or Figure)
Destroy Structure (non-enemy structure)
Railway Staff Wages (for Trains requiring more staff than just the Chief Train Driver) - price per staff member and type
Investments
These things you can invest your money in:
Locomotive Upgrades (armor, speed, weapons, etc.)
Wagon Upgrades (armor, speed, weapons, etc.)
Attain Achievements
As a Player you can Attain Achievements. Achievements are Attained for executing certain tasks and completing certain missions. Achievements do not reflect Level Objectives. But they are more like 'side tasks' that you can try to execute correctly, while playing the Levels.
Compete on Leaderboards
As a Player you can Compete on Leaderboards. Measure yourself against other Players in the world.
High Scores

What is your High Score for a Level? And how does your High Score compare with the High Scores of other Players?

Fastest Times

What is your Fastest Time to complete a Level? And how does your Fastest Time compare with the Fastest Time of other Players?